Clinical/Medical Staff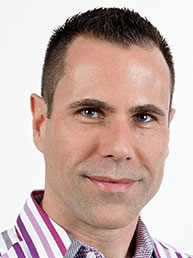 Alberto Fernandez Sabater, M.D.
Medical Director/Psychiatrist
Our in-house Psychiatrist, Dr. Sabater, handles medication consultation and management for our clients at the Beachcomber. With 18 years of experience in the field, Dr. Sabater received his Medical Degree at University of California in San Francisco in 1995. He completed his residency at University of Miami/Jackson Memorial Hospital in 1999.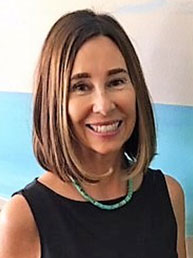 Dr. Rebecca Jamison
Clinical Director, Boynton Beach
As the Clinical Director of our Boynton Beach facility, Dr. Becky Jamison leads the clinical team in upholding the Beachcomber's ideals of respectful, honest relationships with clients. Beck received her doctoral degree in Philosophy from Maimonides University in Miami in 2003. She graduated from New York Institute of Technology in 2000 with her Master's Degree in Mental Health Counseling and has over ten years of experience as an addiction counselor. Becky specializes in the treatment of dually diagnosed individuals. In addition, she works with couples to cope with relationship issues and initiate positive change.
Dr. Jamison assists clients in solving their self-limiting behavioral patterns using tried and true therapeutic methods that bring them closer to finding their more authentic selves. In addition, Dr. Jamison specializes in helping adolescents utilize their own emotional resources to enable them to make fulfilling life choices.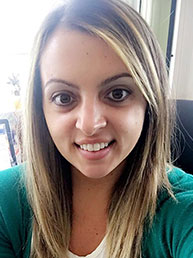 Genna Risucci, LMHC, MCAP, ICADC
Clinical Director, Fort Lauderdale
As Clinical Director of our Fort Lauderdale location, Genna Risucci is responsible for managing the clinical staff and overseeing the well-being of the clients. Genna is trained in Dialectical Behavioral Therapy, and she is certified in Rapid Resolution Therapy and Terry Gorski's Relapse Prevention method.
In May 2015, Genna graduated from FAU with a Master's degree in Counselor Education, with a concentration in Clinical Mental Health Counseling. In June 2017, she received her License in Mental Health Counseling. Genna grew up in Utica, NY, but she has lived in South Florida for six years. She loves running, hiking, traveling, being outdoors, and spending time with family and friends.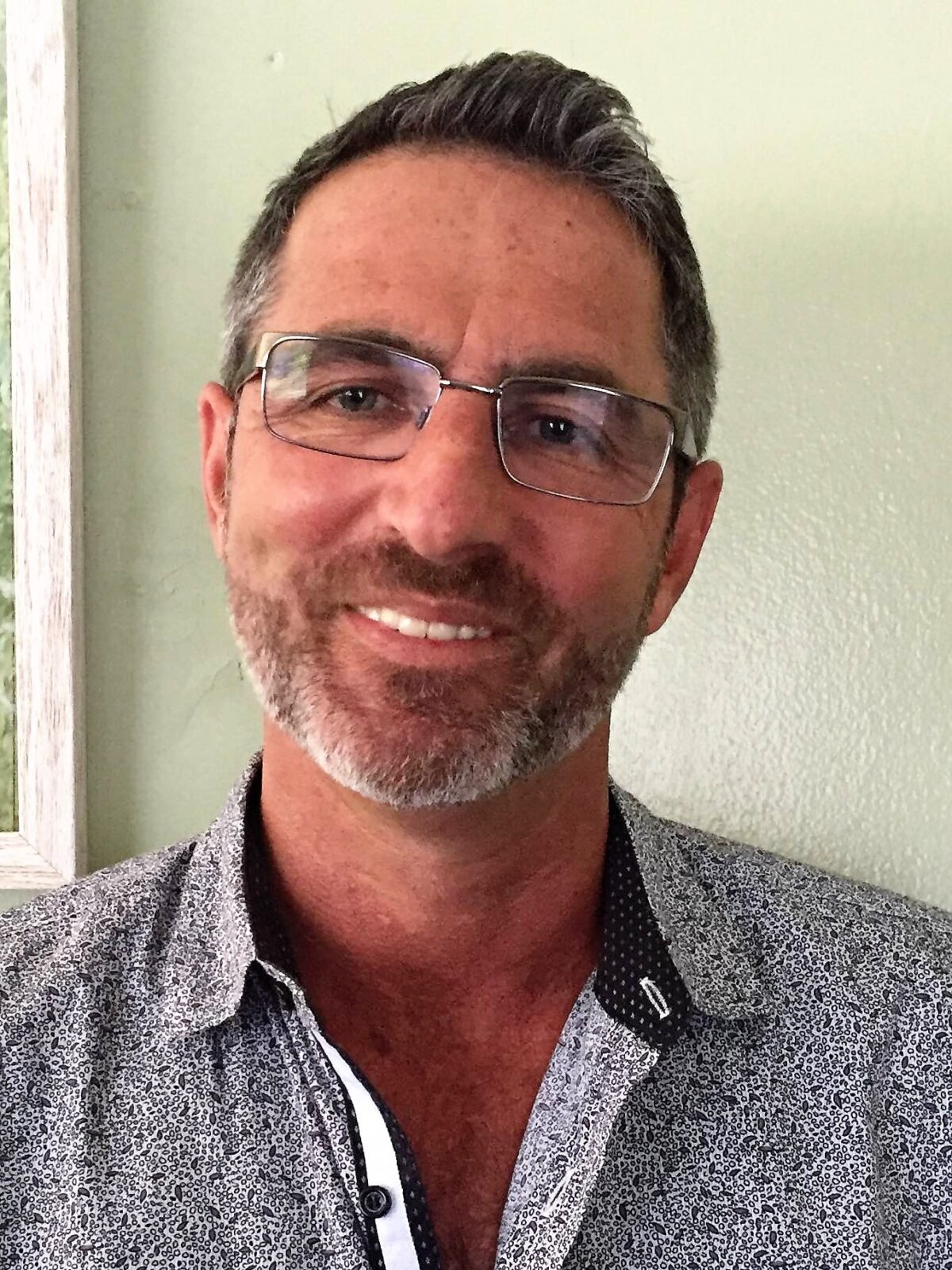 Grady Ricca, BA, CAP
Assistant Clinical Director, Boynton Beach
Born in Johannesburg, South Africa, Grady now serves as the Assistant Clinical Director at our Boynton Beach facility. A graduate of the University of Michigan, Grady is also a Certified Addiction Professional. When Grady isn't facilitating therapy groups or meeting for individual sessions with his clients, he can be found playing a few rounds of golf or working within the Alcoholics Anonymous community.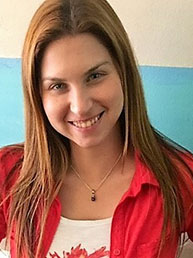 Amy Seltzer, LCSW
Primary Therapist
Serving as one of our primary therapists, Amy Seltzer has five years of experience as a clinician. She graduated from Florida Atlantic University in 2014 with a Master of Social Work degree.
In addition to rapid resolution therapy and DBT, Amy is trained in EMDR, with is re-processing stuck memories through bi-lateral stimulation. Amy has a background working with kids and teens with trauma issues and loves using creative types of therapy like expressive art therapy.
When asked what she loves most about working with people in recovery, Amy says it feels amazing to see the clients grow and change before they begin to realize the change in themselves.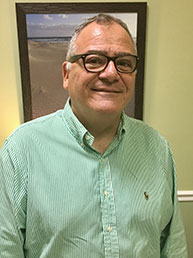 Michael Giorgi, M. Div.
Counselor and Therapist
Michael Giorgi is a former Catholic priest. He holds a Master of Divinity degree from the Pontifical College of the Josephinum, and studied Adolescent Counseling at Fordham University. He taught high school for many years and served as a counselor to both students and families.
Coming to The Beachcomber with 25+ years of Sobriety and over thirty years of experience in this field, Michael serves as counselor for Gay, Lesbian, Bi-sexual, Transgender and Questioning Clients (GLBTQ). He brings a much needed element into the field of recovery, with a specific program designed for the LGBTQ community. Michael facilitates both men's and women's groups, and conducts individual and family counseling.
Michael has served in many roles in the GLBTQ community, including Co-Chair of the Florida Roundup and President of Lambda North, the 12 Step Alternative Clubhouse for Recovery in Lake Worth Florida. In addition to working for the Beachcomber he has a business, Dream Wedding Ceremonies, and serves as a non-denominational Minister, officiating weddings throughout Florida.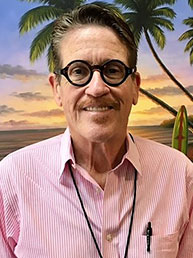 Michael Ryan, BSW, CRC
Primary Therapist
Michael Ryan has worked at the Beachcomber as a Substance Abuse Counselor since 2009. With over 20 years of experience in the substance abuse treatment field, he is passionate about newcomers in recovery. Michael received his education from Marquette University. He now resides in South Florida, but he was born and raised in different European countries.
Juanita McGhee, B.S., CAP
Primary Therapist
As one of our primary therapists, Juanita facilitates process groups, meets with clients for individual therapy, completes quality interventions with clients, provides 12 step education, and leads music and art therapy. She also dedicates her time to collaborating with other staff members to ensure the highest quality care possible for our clients.
In addition to being a Certified Addictions Professional, Juanita has a Bachelor of Science degree in Human Services with a concentration in Addictions Studies. With 21 years of recovery and 19 years of experience working in substance abuse and mental health treatment facilities, Juanita utilizes to her expertise to help our clients succeed.
Originally from Newark, NJ, Juanita has resided in South Florida for over 30 years. She is a guitarist and DJ, and enjoys spending time with her 2 children, 5 grandchildren, and her pit bull, Boomer.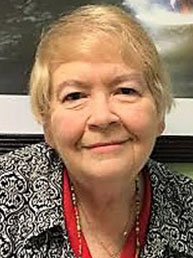 Michele (Shel) Webb, BSW, CAP, CMHP, ICADC
Therapist
Shel holds a Bachelor of Social Work degree from Florida Atlantic University. She is a Certified Addiction Professional, Certified Mental Health Professional, and Internationally Certified Alcohol and Drug Counselor, with more than 18 years in the field.
After treatment for her own addictions in 1989, Shel worked in a variety of positions, including driver, mental health tech, counselor assistant and medical records clerk. Since receiving her degree, she has worked as a detox therapist, primary therapist, medical records coordinator for a multi-facility health services corporation, and for some years had a private practice in addiction therapy.
Sober for more than 25 years, Michele admired The Beachcomber as one of "The Best of the Best," and says she is delighted and honored to be working here. Her experiences in the field and in her personal recovery make her a valuable asset to our programs and patients.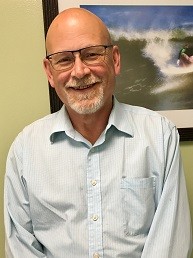 Matthew Cornish, LADC
Counselor
As a counselor and client coordinator, Matthew's responsibilities include facilitating group therapy sessions, managing client activities, generating census reports, and organizing client transportation. Matthew has over 25 years of experience as a therapist and manager, including 14 years as a Program Manager and Assistant Director with the Massachusetts Department of Public Health in the Bureau of Substance Abuse Services. In addition to being a licensed alcohol and drug abuse counselor, Matthew has a master's degree in Counselor Education from the University of Iowa, as well as a Bachelor of Arts in Music Composition from the Berklee College of Music in Boston, MA.
Aside from his career in the substance abuse field, Matthew was a professional musician for many years, working with the Woody Herman and Artie Shaw Orchestras, and appearing as a sideman on tours with Tony Bennett, Mel Torme, and many other musicians. He also appeared on albums with Boy George, Chaka Kahn, and Howard Jones.
Matthew has four incredible children that currently live in Boston, whom he describes as the light of his life.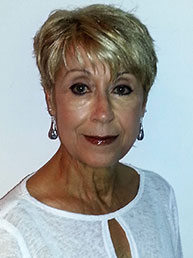 Marcia Greene, BA, RN-BC, CDP
Nurse
Marcia Greene is the consulting nurse for The Beachcomber, including residential, intensive outpatient, and partial hospitalization programs.
Born and raised in NYC, Marcia Greene is ANCC board certified in psychiatry and mental health, working with mental health adult clients as a registered nurse since 1987, and in the South Florida area since 1989. Her wide experience covers both inpatient and outpatient care of persons with acute and chronic mental illnesses, substance abuse problems and those dually-diagnosed, and older adults in the Alzheimer's Disease/Related Dementia realm. Marcia earned her certification as a Dementia Practitioner from the NCCDP, and trains other care providers in working with clients with cognitive and memory problems. Marcia has a special interest in the relationship between those with mental health and substance abuse issues and cognitive decline, as well as healthier aging of the brain.
Marcia received her Bachelor's Degree in Fine Arts at SUNY Albany and her registered nurse degree at Edison State College in NJ. Personal interests include fitness and nutrition, cooking, gardening and creating glass art.