Administrative Staff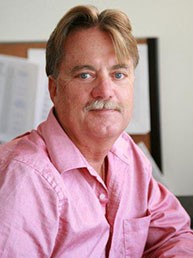 Jim Bryan
Director, Fort Lauderdale
As the Director of The Beachcomber Family Center for Addiction Recovery, Jim Bryan is part of the second generation of the Bryan family holding leadership positions within the company. Jim served as the director of the Boynton Beach office until he opened the Fort Lauderdale office in 2014. He has been gaining experience in the substance abuse field since he was a teenager when he accompanied his father in his rounds as director of therapy at Chit Chat.
In Jim's early career he worked as a professional forester over most of the state of Florida. In that role he spent time as a forest ranger fighting wild fires and later as the manager of all forest fighting crews in Orange, Osceola, Seminole and Brevard counties. Jim moved on to work for a private company where he was responsible for managing over 100,000 acres of forest land. In that capacity Jim and his team planted over 50 million pine, cypress and eucalyptus tree seedlings. As a professional forester Jim received numerous awards, most notably national field forester of the year by the Society of American Foresters.
Jim received his Bachelor of Science from Florida State University and his Master of Science from Utah State University. As a life time surfer, Jim can found on his off days on his board waiting for the next wave.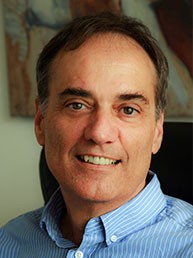 Frank Bryan
Director, Boynton Beach
Frank was the third brother to join the Beachcomber and assist in continuing the legacy that is ongoing now since 1976. Frank knows all too well the ravages of alcoholism on the family having lost touch with his father for eight years as a young boy. Once his father found recovery, he came back into his life. Frank often visited with his father where he worked at Eagleville Hospital, Chit Chat Treatment Center (renamed Caron Foundation) and the Beachcomber, playing volleyball and charades with the clients.
Frank comes to the Beachcomber with a successful 37 year career in high technology, culminating with his early retirement from the Intel Corporation after 28 years as a manager, marketing professional and strategic product planner. He traveled extensively around the world meeting with PC and cell phone manufacturers to discuss designing their products using Intel semiconductor chips. As a strategic planner, Frank worked on a number of Intel products helping to define features for Intel's latest PC processors.
Frank has an undergraduate degree in Applied Mathematics / Computer Science from Florida State University, and a Masters of Business Administration from the Leeds school of Business at the University of Colorado at Boulder.
Frank is the Director of the Boynton Beach facility. He works closely with the families and individuals that are considering the Beachcomber for their preferred treatment facility. He is also the Chief Technology Officer for the Beachcomber ensuring smooth operation of systems and hardware, including our web pages and other outreach activities.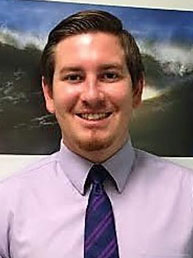 Eric Bryan
Assistant Operations Director of Ft. Lauderdale
Eric Bryan, grandson of our founder, is another third generation Bryan to work at The Beachcomber. As a boy, he spent many of his summer months at The Beachcomber playing shuffleboard, walking to the beach or just spending time with his grandfather.
Eric graduated Florida State University with a degree in sociology. Before joining The Beachcomber, Eric interned with four different substance abuse treatment centers, including an adolescent center and a primary mental health center.
As the Assistant Operations Director, Eric works closely with the families and individuals who are considering the Beachcomber as their preferred treatment facility. He makes it his goal to ensure that his grandfather's legacy continues to flourish.
Born and raised in sunny Florida, Eric has a deep love for the ocean and spends much of his free time fishing, kayaking, and catching a few waves.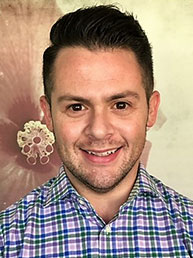 Chris Kaufteil
Marketing and Public Relations
In his position as a Marketer and Public Relations Officer, Chris works to preserve and maintain the Beachcomber brand through professional relationship building and ethical business practice. He is also responsible for working with the Executive Director and staff to assure exceptional client and community satisfaction, in addition to developing and achieving community education and awareness goals.
Born in White Plains, New York, Chris grew up in Coral Springs, Florida. He received his Bachelor of Business Administration in Marketing from Florida Atlantic University. Some of Chris's hobbies include going to the gym, fishing, tennis, and attending and participating in AA events. He has two rescue Greyhounds named Zoe and Riley.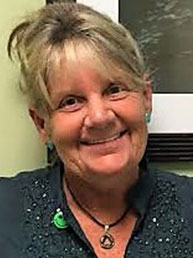 Pam Day
Client Coordinator, Ft. Lauderdale
As Client Coordinator for our Fort Lauderdale facility, Pam is responsible for managing all non-clinical needs of clients including insurance payments, drug testing, and transportation scheduling.
An alumnus of The Beachcomber, Pam Day has over 25 years of health and sobriety. She remains active in her 12-Step fellowship, and is a familiar face around the rooms of recovery.
Before joining The Beachcomber IOP, Pam was Director of a Girl Scout camp in Jupiter, Florida for almost ten years.\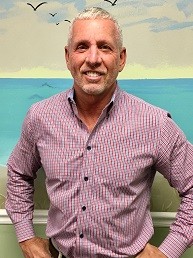 Jeff Cahoon
Clinical Administrator/Case Manager, Boynton
In his position as Clinical Administrator and Case Manager, Jeff completes patient intakes and assessments, maintains client records, and processes discharges and transfers. He also ensures ongoing clinical process improvement in regards to clinical staff documentation and compliance.
With over 25 years of corporate management, project management, and corporate training experience, Jeff is an asset to the Beachcomber team. He started as a counselor intern at Beachcomber residential in January of 2015 before moving into his current full-time position June of 2015. Jeff uses his cumulative experiences to better help those seeking recovery and a new chance at life.
Born in Virginia, Jeff served in the United States Marine Corps, then resided in South Jersey for 15 years before relocating to Florida in 2001. Jeff's passion is working out at the gym.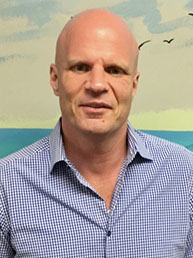 Jonathan Ardman
Utilization Review
Jonathan came to The Beachcomber after spending much of his life in the New York Metropolitan area. A transplant from New Jersey, Jonathan is a welcome addition to the Beachcomber staff. He holds a Bachelor's degree in communication from the prestigious Fairleigh Dickinson University. Additionally Jonathan has an associate's degree in liberal arts from Edward Williams College in New Jersey.
Before turning his attention to a career in addiction therapy, Jonathan worked extensively in the field of print and online publishing. Working for such publications like The Village Voice in New York City, Jonathan became well regarded within the journalistic community of the northeast.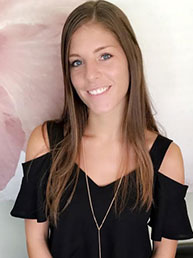 Kacie Staniewicz
Utilization Review
Kacie Staniewicz started working at the Beachcomber as a Client Coordinator in 2016. She now holds a position in Utilization Review, which involves corresponding with insurance companies and assisting the Admissions and Clinical staff. She grew up in New Hampshire, but now resides in South Florida with her cat, Henry.
Jonathan Nation
Clinical Administrator/Case Manager, Fort Lauderdale
An alumnus of the Beachcomber, Jonathan joined the Beachcomber team in 2015. As the Clinical Administrator and Case Manager, Jonathan maintains client records, completes the intake process with new clients, and works as a liaison between clients and the clinical team. He also sets up doctors' visits and communicates with outside agencies and entities, such as court systems and employee assistance programs.
Originally from Elkridge, Maryland, Jonathan came to Florida in 2012 seeking recovery. In his free time he enjoys performing recovery poetry and classic poems by Edgar Allen Poe.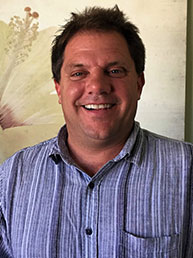 Michael A Flood
Facilities Manager
As the Facilities Manager, Michael is responsible for coordinating and providing transportation, housing, and care for all clients. This involves training and supervising the Client Coordinators and drivers, ensuring facility safety and maintenance, and organizing monthly barbecues in Ft. Lauderdale and Boynton Beach. Michael also assists clients in transitioning from our residential facility to IOP or sober living facilities, working only with FARR accredited sober living homes.
As a boy, Michael graduated from Monsignor McHugh Elementary School, later attending Pocono Central Catholic High School, and graduating from Pocono Mountain High School. Michael attended Palm Beach State College and graduated from Gold Coast School to become a Real Estate and Mortgage Broker. He was also a Chairman of the Township of his home town, appointed to the Environmental Advisory Council and Local Fire Department Board.
Michael grew up in the beautiful Pocono Mountains of Pennsylvania. In his free time, he enjoys bike riding and gardening.
Chloe Kovacs
Human Resource Specialist
In 2016, Chloe Kovacs joined the Beachcomber as a Client Coordinator, and then moved into her current role as a Human Resource Specialist. She is currently pursuing a degree in Business Administration. Chloe is also a 200-hour registered yoga teacher, and leads the Intensive Outpatient Clients through yoga classes.
Born in Cambridge, MA, Chloe has been living in Florida since she was five years old. She currently resides in Boca Raton with her Maltese-Yorkie mix, Lily. In her free time, Chloe enjoys stand-up paddle boarding, going to the gym, and spending time with family and friends.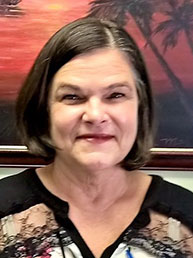 Dolores Tortora
Bookkeeper
Dolores is a Certified Patient Account Technician with over twenty five years of experience in the medical field. As our bookkeeper, Dolores maintains and ensures all financial protocol, statutory rules and regulations. She is also responsible for maintaining and updating the Accounts Payable and Accounts Receivable function of the Company.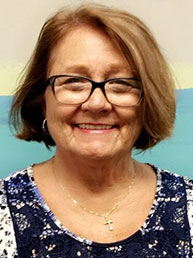 Janice Chanowski, CPAT
Billing Coordinator
Janice is a Certified Patient Account Technician with over twenty-five years of experience in various fields of healthcare including hospital, hospice, and behavioral health. As our billing coordinator, Janice prepares the census for billing, ensuring accuracy and timeliness, in addition to maintaining clients' financial records.
Sandra Freeland
Client Coordinator, Boynton Beach
As a Client Coordinator, Sandra Freeland can be found at the front desk of our Boynton Beach office. Her responsibilities include monitoring and checking in the intensive outpatient clients, as well as organizing their transportation. With almost a decade of sobriety under her belt, Sandie sets a positive example for the clients she interacts with daily. She has five years of experience in the substance abuse treatment field. Originally from Rockville, Maryland, Sandie now enjoys the South Florida lifestyle, spending her free time at the beach or relaxing at home with her cat, Ray.